Looking to relocate to Adelaide as swiftly and smoothly as possible?
Distinctive Relocations is a South Australian company specialising in professional and caring relocation services.
While moving can be a time of great upheaval in our lives, it doesn't have to be this way. Our experienced consultants, with their extensive backgrounds in real estate and tourism, are here to help – whether it's to assist you to find a new home, hire a car, find new schools for your children, or introduce you to the city they love and know so well.
Put simply, Distinctive Relocations can turn what could be a time-consuming, daunting transition into one that is positive, stress-free, even exciting – for everyone.
Whether your move is from overseas or within Australia, we will work with you to assess your particular needs and develop a personalised action plan to suit you. You can then rely on us to negotiate the way on your behalf.
About Cheryl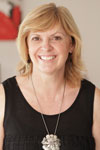 Cheryl has a comprehensive background in property, having worked for high profile real estate company Toop&Toop in managerial roles in both the sales and rental divisions for over 18 years…
About Mia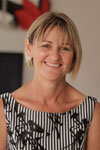 Mia has a strong background in customer service in both property management and tourism. Her experience in the tourism industry has helped her to develop an intimate knowledge of Adelaide – from its history to what's happening around the city.